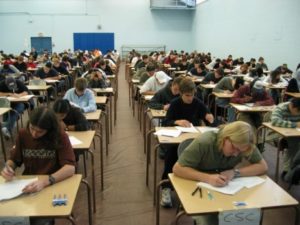 Today is results day for GCSE exams.  There have been significant changes in the way that grades are recorded and reported, and many people are confused about the new system.  Here is an extract from a report published today in the Evening Standard.
'9 is the highest grade pupils can achieve in the new GCSEs and 1 is the lowest.
Grade 9 is the equivalent of a top A* in the previous marking system.
But, just 2 per cent of pupils are expected to achieve this in English and 3 per cent in maths.
Grades 9, 8 and 7 correspond with the current top grades of A* and A.
A grade 6 is the equivalent of a B while grade C is split between a "strong pass" at grade 5 and a "standard pass" at grade 4.
The Department for Education has claimed that the new system cannot be directly compared to the lettered marking system.
However, the current grade C and the bottom of grade 4 is a key point of correlation between the two.
What about the bottom end of the scale?
Grades D, E and F correspond to grades 1 and 2.
The lowest current grade G equates to the bottom of a grade 1.'